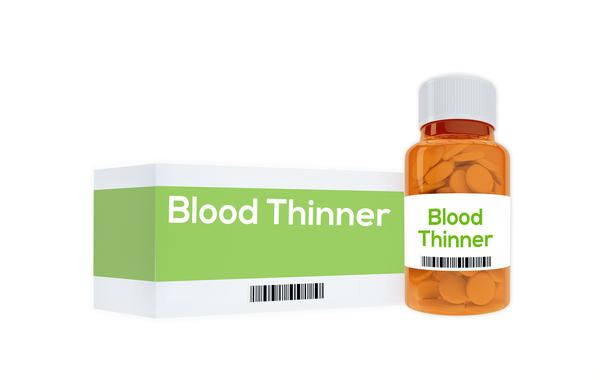 Millions of American men take blood thinners, medications designed to significantly reduce the risk of blood clotting, a phenomenon known medically as thrombosis. Doctors generally prescribe these drugs for patients they believe face a higher than normal risk of a heart attack, stroke, or pulmonary embolism caused by a blood clot.
With the use of blood thinners as widespread as it is, it's hardly surprising that men suffering from erectile dysfunction would question whether Viagra or another oral ED drug is likely to interact adversely with a blood thinner. Fortunately, there appears to be little risk of adverse interaction between PDE5 inhibitors, as the oral ED drugs are known, and blood thinners.
To temporarily increase a man's ability to get and keep an erection suitable for intercourse, Viagra and the other PDE5 inhibitors facilitate blood flow to the penis, which has the effect of lowering overall blood pressure. Generally speaking, blood thinners sharply reduce the likelihood that blood clots will occur but don't exert any direct effect on blood pressure.
Not All Blood Thinners Are the Same
Blood thinners include both anticoagulants and antiplatelet agents. The former sharply increase the time it takes for blood to coagulate, thus decreasing the likelihood of clots. Antiplatelet agents prevent blood cells, also known as platelets, from clumping together and forming clots.
Widely used anticoagulants include apixaban (Eliquis), dabigatran (Pradaxa), enoxaparin (Lovenox), heparin, rivaroxaban (Xarelto), and warfarin (Coumadin and Jantoven). Antiplatelet agents include aspirin, clopidogrel (Plavix), dipyridamole (Persantine), and ticlopidine (Ticlid). The primary threat from blood thinners of either type is uncontrolled bleeding.
While blood thinners and PDE5 inhibitors are very unlikely to interact adversely with one another, it is essential that you keep your doctor advised about all the medications you're taking. These would include not just those the doctor has prescribed but also others ordered by a specialist and even the over-the-counter drugs you might be using.
                                                                              * * *
Would you like to save both time and money by ordering Viagra and other oral ED drugs online? AccessRx.com, a longtime online facilitator, can make it happen. Learn more by visiting its Erectile Dysfunction page.
(Visited 546 times, 3 visits today)