How Pfizer Is Coping with Generic Competition for Viagra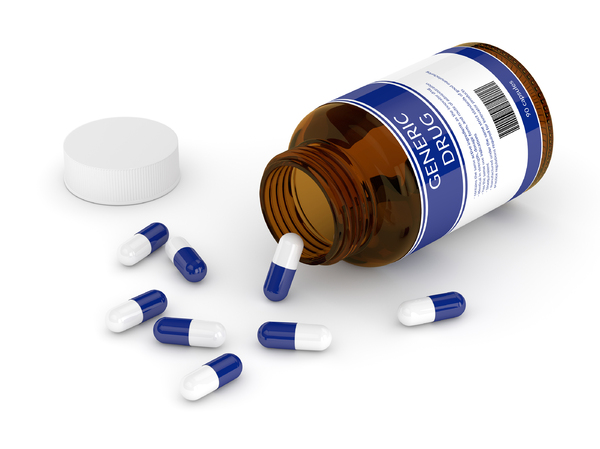 Pfizer lost the patent to Viagra, opening the market to competitors.
We know that competition is generally good for a consumer-driven society. However, we expect that right now, pharmaceutical giant Pfizer is probably not particularly happy that competitors are flooding the market with generic copies of their erectile dysfunction (ED) drug, Viagra.
While there are currently two generic options for Viagra in the U.S. there are many more in the E.U. Later this year, Viagra competitor Cialis will go off patent and face generic competition as well. Not all brand-name drug makers "play nice" when it comes to generic competition, holding up court cases and modifying patents to prolong patent life. They benefit, however, from a subset of consumers who will only use the name brand product. Pfizer is also benefiting by making its own generic Viagra to stem losses from generic competition.
Let's look more closely at what's happening in the big business of ED and how the increase in generic Viagra offerings will benefit consumers.
Viagra was the ED Trendsetter
Pfizer's groundbreaking drug called Viagra came out in the 90s and it literally changed everything for ED sufferers. Since then, 62-million men have taken Viagra successfully. For a while, Viagra manufacturer Pfizer reaped billions, but as the patent on the drug expired, Viagra faced a whole host of generic competitors that were just as effective but much less expensive than the little blue pill.
What's interesting is that there seems to be a submarket for any product that believes the name brand is always better. Marketplace reports that Pfizer sought to improve profits from this audience by raising prices on Viagra recently. This is nothing unusual in the pharmaceutical world; and the Marketplace report says, despite stiff (no pun intended) competition for the ED market, Pfizer has still managed to retain about 15%.
However, this market is worth fighting for; the America Urological Association says 30 million men suffer from ED in the U.S. and 150 million men worldwide. While there are several generic providers on the market today, another big shake-up is coming. FiercePharma reports Eli Lilly is about to lose their patent on Cialis, the number two competitor to Pfizer's Viagra.
When generic Viagra (sildenafil) went on the market in December 2017, it drove prices down, in some instances, by 50%. Starting in September, generic Cialis (tadalafil) is expected to be available. Currently, Cialis is running around $370 for 30-tablets; this price will drop considerably when the generics are released.
The bottom line for consumers is that the release of generic Viagra means more cost savings for a great treatment for ED. For consumers that still believe Cialis or Viagra are better than the generic, just look at what the Food and Drug Administration has to say:
A generic medicine works in the same way and provides the same clinical benefit as its brand-name version, and this is true for all generic medications approved by the FDA. A generic medicine is the same as a brand-name medicine in terms of quality, dosage, safety, stability, strength, and effectiveness, as well as in the instructions for how the drug is taken.
Generic online Viagra improves sexual health, and as the market opens up to new competitors, men everywhere will continue to benefit from lowered costs.